Cranks and wheels with piston and gears no one's like us and not even dares we are the creator of machines and others despair just because we are the Mechanical Engineers.
Meet Vaibhav Bhardwaj, who is a mechanical engineer by profession but craftsmen by passion. A graduated from Kurukshetra University, Bhardwaj moved to Sundarnagar in Himachal Pradesh and opens his Yataronics lab where he enjoys making furniture, machines, and winning at ping pong in his spare time.
Yatronics Lab is a lot like a playground for artists, thinkers, and engineers. Vaibhav and his team call them our community of 'unlike' minded people. Our vision has always been of a collaborative workspace with access to a range of tools, ideas, and people. Over time, we have equipped our space with simple hand, and power tools as well as digital fabrication machines like 3D printers and CNC Routers. We have trained many students who share their skills through regular workshops, tool training, and meet-ups on topics like design thinking, woodworking, CAD modeling, architecture, and rapid prototyping.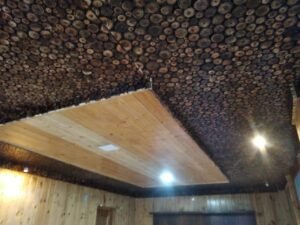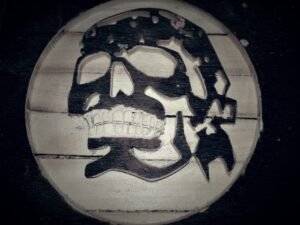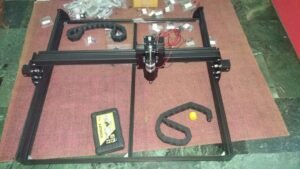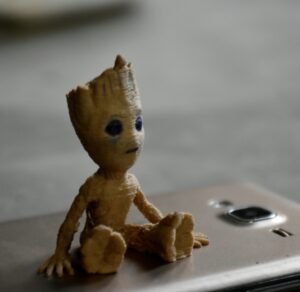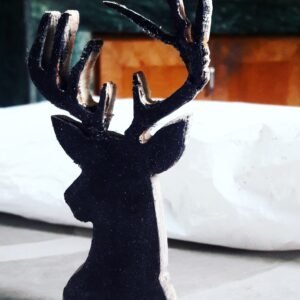 Electronics and circuitry design could be happening at the same time as drone making and woodworking.
Telling about his journey, Vaibhav shared with Crazy News India, "I started working for robotics when my final year of B. Tech engineering is going on. The first project is BDM of digital robotic tractor. It is a tractor that can be operated from a mobile phone. The project is for college students. Then , I started working on different robotics parts. Robotics is not my subject in mechanical engineering, but we have metratronics (branch of the mechanical and electronics)."
"The basic idea is to make students creative, so I and my friends started developing machine including 3D printers and CNC routers. 3d printers are editing manufacturing machine in which material is added layer by layer to create the desired product. It is simply means anything you design on the computer you can make an actual model out of it, whereas CNC is the opposite of it and is the subtractive manufacturing machine where the material is removed layer by layer to make the desired product ."
"I and my friends started with these machines. And when we learned about CNC routers we decided to move towards the woodworking side, and during that period, we have made some cool products like unique wood crafts, structure for different robots, and many more." "After that, we decided to move towards the raisin part, when we are working on the wood. During that period, we learned about many other materials that were being used in other countries, not in India.
So, I inquired and ordered some materials, we did experiment on it and started our craft lab " Yatronics". Here we provide tools and machinery, guidance plus support to achieve what they want or dream off. Telling about his inspiration, Vaibhav told "I was very much inspired by the Vaibhav Chabbra, Maker's Asylum owner. I saw his show once and was got so much inspired that I open my own company."
Developing an interest in Furniture field, Vaibhav shares that furniture is part of mechanical engineering as we have carpentry subjects in our first two years of engineering. But carpentry is very interrelated in mechanical engineering.
"We are crafters, not carpenters, when carpenter make the product he just rejoices the work together but when engineer do he puts an idea too into it. We are curious to invite many new technologies into it that can be seen by buyers who visited at my showroom.
" Our members range from students in high school making their debut as tinkerers. We have a balanced male to female ratio, and the women and girls are the biggest supporters of woodworking at the VBS Enterprises. We've also run innovation workshops in ITI colleges of Himachal Pradesh were we not, only got a positive response from students but also learn new things. Students come and participate in our workshops and to meet people from other disciplines. We have had numerous projects that originated at an educational institute but were built at our labs.
Vaibhav is now a co-founder of VBS Enterprises under which they provide services including home, and wall decors, home garnishing products, woodcraft, plywood, veneers, block boards, MDF Boards. He has a Yatronics Multi-creative lab under which he and his friends make electronics mechanical robotics and mechatronics, I.O.T, Aurdino, Raspberry Pi Based projects, 3D printings, D.I.Y. crafts, steam lab. VBS also has a sister company Amit RAJ Enterprises under which they provide services that include 3D flooring, woodworking, metalworking, woodcraft and carving, river tables tops, restoration projects, on-site, and off-site projects.
 3D Flooring
 It is a wonderful revival of the conventional interior, harmonious combination of new technology and comfort. Dreaming this type of flooring visit VBS ENTERPRISES AT MEHALI.
Decorative flooring -it's surface, and the other – a whole image with all shades and textures. The strong and durable coating on which man walks in the room can be a beautiful, creative and unique with the help of epoxy flooring. Not like a sticker or painted vinyl that is directly under your feet, the installed epoxy 3D floor gives the perception of depth and is impervious to all sorts of damage that would usually affect the floor decorations. Home D?cor Its time you revamp your home Decor! Brighten up those walls with colorful wall stickers, add a pretty set of floral printed curtains, beautify the living room with Buddha showpieces, add a colonial-style wall clock in your dining room, bring in a beautiful hanging ceiling lamp, display your favorite memories in our designer photo frames, or add a sweet fragrance to your home with some lavender incense sticks.
DESIGNED Furniture
Well-designed furniture is not just purposeful or serviceable but also a reflection of your style and taste. You can also buy the furniture online from a stylish, contemporary and chic collection offered by us. We have endless designs in engineered wood, metal, , and solid wood furniture. All our beautiful products are carefully crafted, handpicked as per your dream. We have come up with a diversity of designs, our furniture range matches with a variety of interiors.
Woodcraft
A large variety of unfinished wood balls, knobs, split balls, beads, shaker pegs, blocks & cubes, wooden stars, and hearts. Choose from our wooden cutouts, and wood turnings to fit your crafting projects.
Wall decors
 Electronics mechanical robotics
3 D printers
River tables top
 Sharing his experiences about the education system, Vaibhav shares "our educational system in the country follows a linear progression. Bringing in the interdisciplinary nature of maker spaces is something we are working towards. The maker spaces in India is at a nascent stage, and we are all in the process of differentiating ourselves. We are nearly all generic – a space with basic tools providing access and a place to experiment. Maybe in a couple of years, we would be able to see clear lines of differentiation.
Vaibhav Talent talents, do not end here. He is a traveler and photographer too. Telling about his photography, I love to take pictures of nature and landscapes. I clicked many but never put an exhibition for it, but if ever got a chance would like to place it.