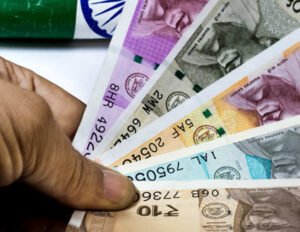 All eyes are now on a massive stimulus package from the Central Government which may include cash into the bank accounts of all Indians earning less than Rs 5 lakh annually and underwriting of a moratorium on loan and payment obligations.
The government has already announced relaxations in several statutory and regulatory compliance matters relating to filing of income tax returns, renewal of life and health insurance policies and maintenance of minimum balance in bank accounts.
After a crash that wiped out wealth worth Rs 10 lakh crore, the stock market has risen for two days in anticipation of a stimulus package which may be announced towards the weekend.
India will be following the measures being taken by countries such as the US and Canada that are readying $2 trillion and $18.8 billion stimulus packages, respectively, to avert the hit to the poor, the businesses and the salaried. Though the Covid Economic Task Force announced by Prime Minister Narendra Modi is yet to take shape, Union Finance Minister Nirmala Sitharaman has suggested that several sub-groups of academics, parliamentarians, industrialists, etc, have compiled suggestions that are being deliberated upon by the Prime Minister's Office, the Union Finance Ministry and the Reserve Bank of India.
The stimulus package will also have a special approach for the micro and small industry, the biggest employer in the industry and which has become the most vulnerable, besides measures to assist the tourism, hospitality, retail and civil aviation sectors that have been worst impacted.