CM launches Euro-VI AC Volvo Coaches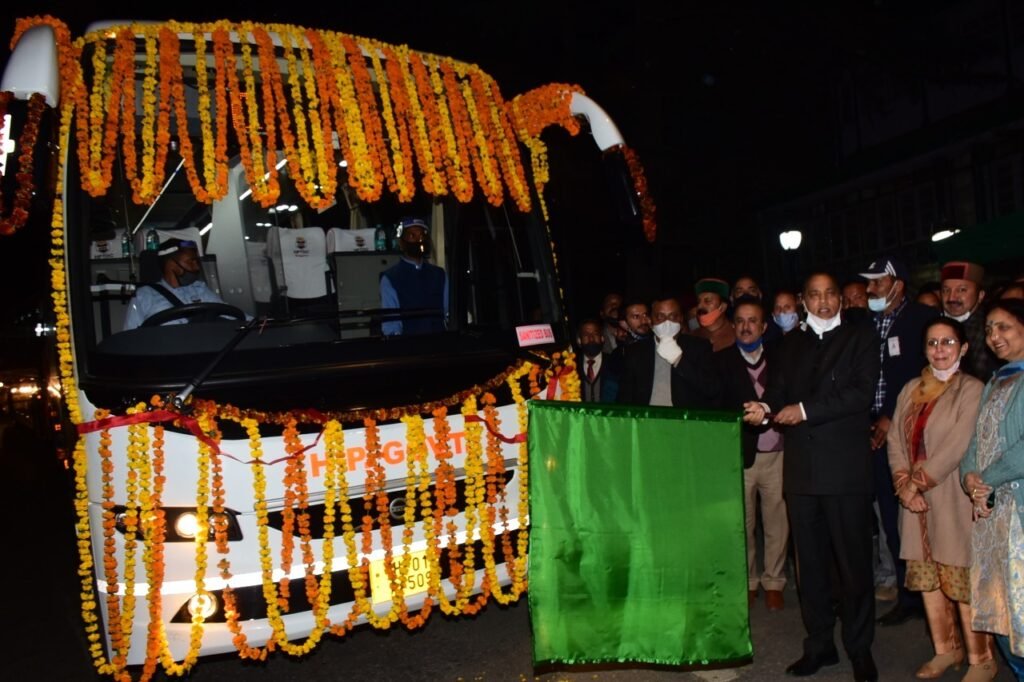 Chief Minister Jai Ram Thakur flagged off two Euro-VI AC Volvo coaches worth rupees two crore 38 lakh and 36 thousand of HP Tourism Development Corporation (HPTDC), here today. These coaches would be added to the existing fleet of HPTDC. He said that HPTDC is the first buyer of these Euro-VI AC Volvo Coaches in all over India.
Chief Minister said that the Transport Wing of HPTDC has been operating AC Volvo Coaches on Shimla-Delhi-Shimla, Manali-Delhi-Manali and vice versa to facilitate the tourists. He said that on the demand of tourists and groups the Corporation is also operating Non AC Deluxe Buses for sightseeing tours around Shimla and Manali. These buses are also operated on Shimla- Manali-Shimla and vice versa route.
Jai Ram Thakur said that these buses would emit less carbon monoxide, Nitrogen Oxide and Sulphur component which would be beneficial in controlling the pollution in air. He said that these buses are well designed for comfortable public transport and have latest system installed in it.
Social Justice and Empowerment Minister Sarveen Chaudhary, Managing Director HPTDC Kumud Singh and other senior officers were also present on the occasion.