Guidelines for Home Isolation for mild/asymptomatic COVID 19 cases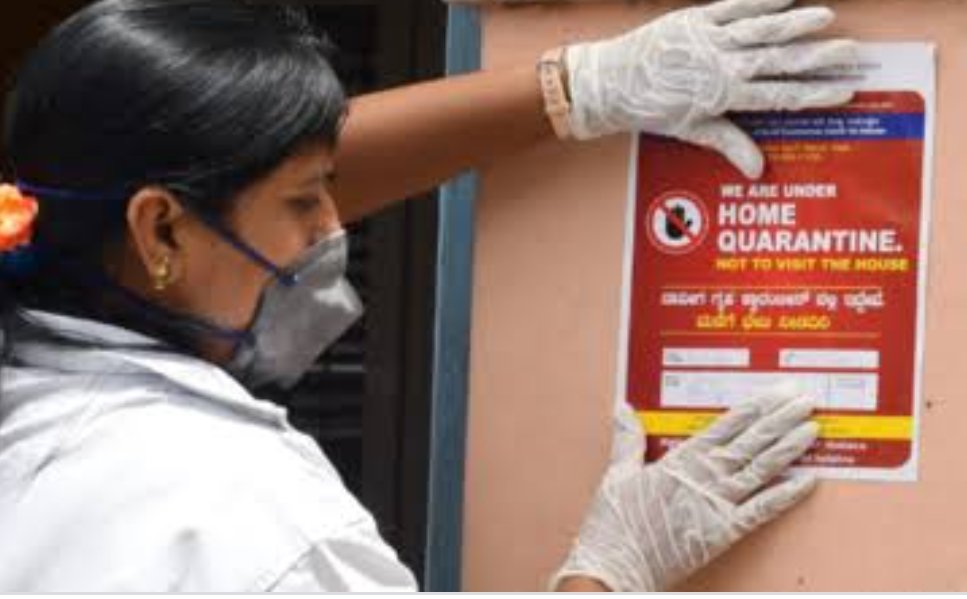 14January, Shimla
The Government Spokesperson said that as per the guidelines issued by the Ministry of Health & Family Welfare for Home Isolation of mild and asymptomatic COVID 19 cases the patients clinically assigned as mild/ asymptomatic by the treating doctor are eligible for home isolation.
He told that the asymptomatic/mild cases are those who have tested positive for COVID virus, have mild symptoms with or without fever, without shortness of breath and having oxygen saturation at room air of more than 93%.
The Government Spokesperson informed that elderly patients aged more than 60 years and those with co-morbid conditions such as hypertension, diabetes, heart disease, chronic lung/liver/ kidney disease, cerebro-vascular disease etc. shall only be allowed home isolation after proper evaluation by the doctor.
He added that the patients suffering from immune compromised status (HIV, transplant recipients, cancer therapy etc.) are not recommended for home isolation and shall only be allowed home isolation after proper evaluation by the treating doctor.
The Government Spokesperson said that the patient must isolate himself from other household members in the separate room. The patient should stay in a well-ventilated room with cross ventilation. The patients should at all times use triple layer medical mask and discard mask after 8 hours of use or earlier if the mask becomes wet or is visibly soiled.
The Mask should be discarded after cutting them to pieces and putting in a paper bag for a minimum of 72 hours. He added that the patients under home isolation should frequently wash hand with soap and water for at least 40 seconds or clean with alcohol-based sanitizer. The patients shall not share personal items including utensils with other people in the household.
The Government Spokesperson said that the patients in home isolation should self-monitor blood oxygen saturation with a pulse oximeter, respiratory rate in sitting position, breathe normally and count the number of breaths taken in 1 full minute. He said that both caregiver and patient should use N-95 mask. The caregiver must be fully vaccinated and follow COVID appropriate behaviour while taking care of COVID patient at home.
He said that the caregiver should avoid exposure to contaminated items in his immediate environment (e.g. avoid sharing eating utensils, dishes, drinks, used towels or bed linen). The utensils and dishes used by the patient should be cleaned with soap/detergent and water while wearing gloves. He further added that the caregiver should clean hands after taking off gloves or handling used items. It is important to perform hand hygiene before and after removing gloves.
The Government Spokesperson informed that the used masks, gloves and tissues or swabs contaminated with blood / body fluids of COVID-19 patients, including used syringes, medicines, etc., should be treated as biomedical waste and disposed of by collecting it in a yellow bag and handed over to waste collector separately so as to prevent further spread of infection within household and the community. He said that the concerned district administration under the overall supervision of State Health Authority shall be responsible for monitoring the patient under home isolation.
The Government Spokesperson told that the patient or care giver will keep monitoring their health. An immediate medical attention is needed in case the fever is not improving and high grade of more than 100° F for more than 3 days, there is difficulty in breathing, oxygen saturation SpO2 is less than 93% on room air or respiratory rate >24/ min. He said that if persistent pain/pressure is felt in the chest, mental confusion occurs or severe fatigue and myalgia is present, then doctor's advice must be taken immediately.
The Government Spokesperson said the home isolation will be over once at least 7 days have passed from testing positive and no fever is present for 3 successive days. There is no need for re-testing after the home isolation period is over. He further said that the asymptomatic contacts of infected individuals need not to take Covid test and should monitor health in home quarantine.