Speakers mesmerise audience at Ted talk at Shoolini University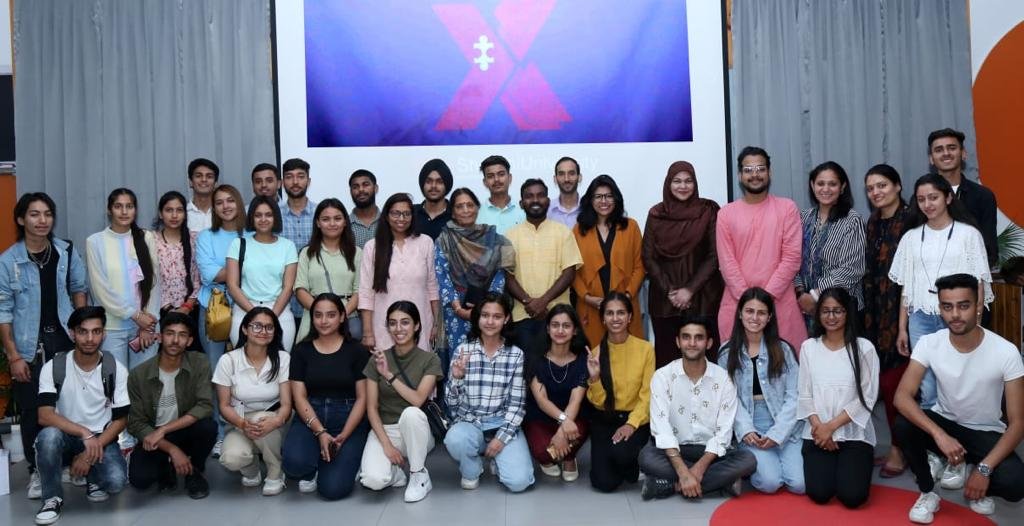 Solan, May 1
A mesmerised audience at the Shoolini University TEDx talk listened with rapt attention to the galaxy of speakers during the first part of the event organised on Saturday.
Organised under the theme "Offbeats and Outliers", the independently organised event, licenced by TED, included speakers and TED Talks films. The event aimed to bring together bright minds to present idea-focused lectures on a wide range of topics in order to stimulate learning, inspiration, and generate a discussion on important issues.
On the first day of the event, Dr. Ruksheda Syeda, a Psychiatrist and mental health champion, gave an uplifting discussion on the theme 'Decoding Happiness,' in which she discussed mental health and breaking out of one's comfort zone. "You have to push yourself out of your comfort zone; it will take years of effort, but it will be worthwhile," she advised. She went on to say that happiness is a personal choice, and that everyone should figure out what happiness means to them and invest in it.
King Siddharth, a production designer and content producer, spoke against the education system's lack of speed. He claims that by the time we begin reading about a topic in our curriculum, it has already become obsolete. "We must use the internet to gain new abilities since this new technology society would not accept us if we only have one degree or one skill." He urged all students to use the internet to supplement their education.
Vamini Sethi, a talented mountaineer and mountain biker, gave a talk about the other side of the success story. She claimed that when we have setbacks in life, we tend to focus solely on the problems, while the positives fade away like sand. She elaborated on the theme by telling the account of her Everest summit and stating that nothing worthwhile comes easily.
Dr. Ravindra Kolhe, widely known as the one-rupee doctor, spoke about his life experiences and interest in psychology throughout his presentation. He also talked about his college experiences and the impact Mahatma Gandhi had on him. His efforts to assist tribal people in receiving basic necessities such as potable water, roads, hospitals, and schools have been fruitful.
Professor PK Khosla, Chancellor of Shoolini University, spoke about the dissemination of knowledge and learning skills throughout one's life in his opening address. "Learn, adapt, and be a knowledge messenger," he stated.
First day also witnessed speakers including Anjolie Ela Menon, contemporary artist, Sadakat Aman Khan, Musician, Vaibhav Sonone, Social worker, Shreyans Sancheti, Entrepreneur and Anukool Bhatnagar, Chief General Manager, SBI Chandigarh.
The second part of the event would take place on Monday when well known Indian film actors Piyush Mishra and Rajit Kapur will speak in the campus.