Thunderstorms likely in 9 districts from today onwards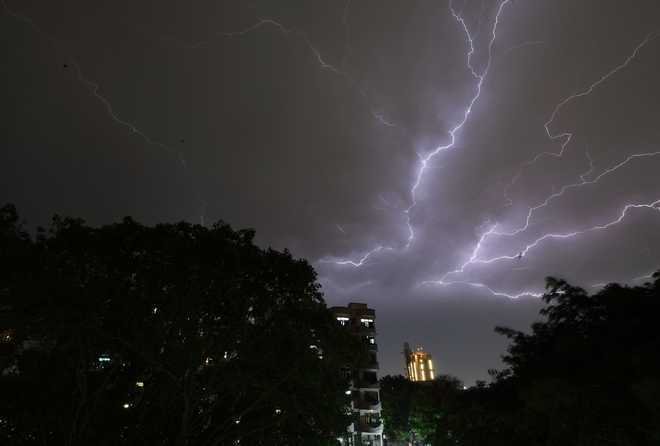 Amid the continuing dry spell in most parts of Himachal, the local meteorological office has issued yellow warning of thunderstorm, hailstorm and lightning in nine out of 12 districts from February 23 to 25 and predicted wet spell in mid and higher hills, adding to the worries of farmers and fruit growers.
Stormy conditions are harmful for rabi crops and stone fruit crops from mid-February to mid-April as wheat and other rabi crops are maturing in the lower hills and the stone fruit crops are at the flowering stage. Thunderstorm, hailstorm and lightning are likely at isolated places in nine districts barring Lahaul and Spiti, Kinnaur and Solan districts while hailstorm, thunderstorm and lightning are likely in Chamba, Kangra and Kullu districts from February 23 to 25; Una, Bilaspur, Hamirpur, Mandi and Shimla districts on February 25.
Lower areas of these districts are major rabi crop-growing areas while stone fruits are grown in the higher hills. The Met office has also predicted rain and snow in the higher hills over the next six days and mid hills for next five days and rain and thundershowers in the lower hills from February 24 onwards as a Western Disturbance is likely to affect the Western Himalayan Region from the night of February 22.