BJP shimla mandal stage protest on Emergency imposed by Indra Gandhi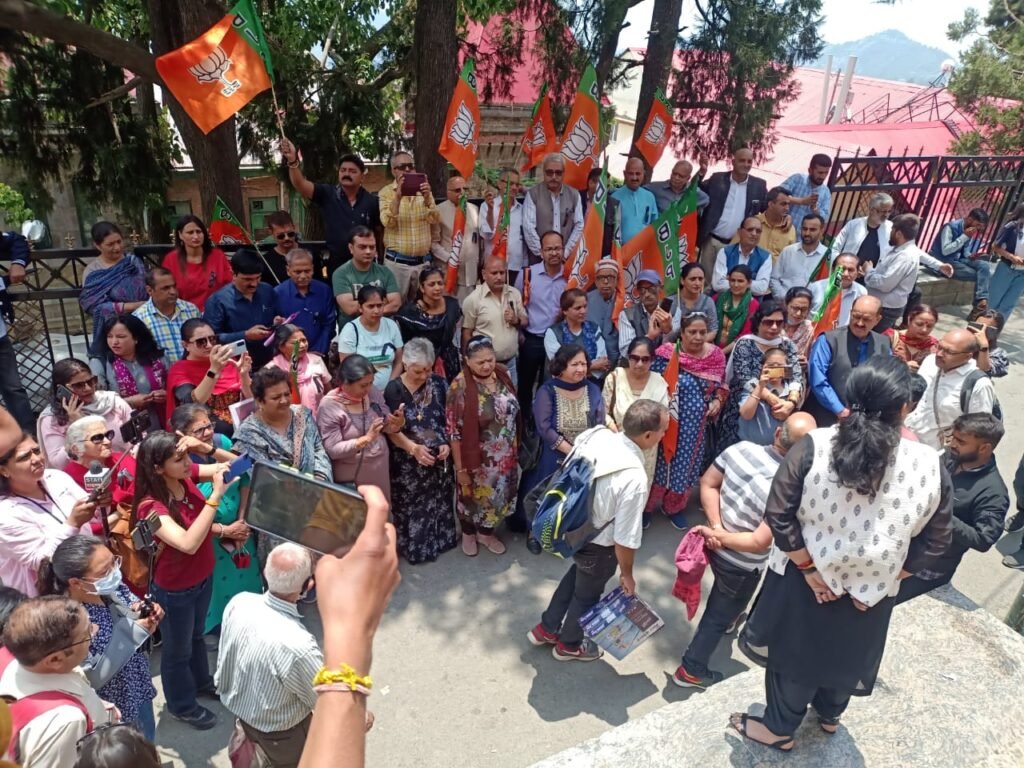 Shimla, BJP Shimla mandal organised a programme on the 47th anniversary of Emergency imposed by the then Prime Minister Indra Gandhi at CTO.
The programme was headed by Mandal President Rajesh Sharda.
BJP Leader Ganesh Dutt while addressing the gathering said that 25th June is considered to be the Black day of Indian Democracy.
He said in 1975 Emergency was imposed by the former Prime Minister Indra Gandhi and the voice of democracy was quashed by the congress party.
Many of our workers were put in Jail under MISA, the media was censored and democratic rights of our citizens were taken away.
The emergency lasted for 21 months.
He said it is BJP government of himachal which has given financial benefits to the people who were jailed during this period of emergency.
Mandal general secretary Gagan Lakhanpal, BJP mandal office bearers and morcha presidents were also present on this occasion.