Orientation Programme for BBA students begins at SILB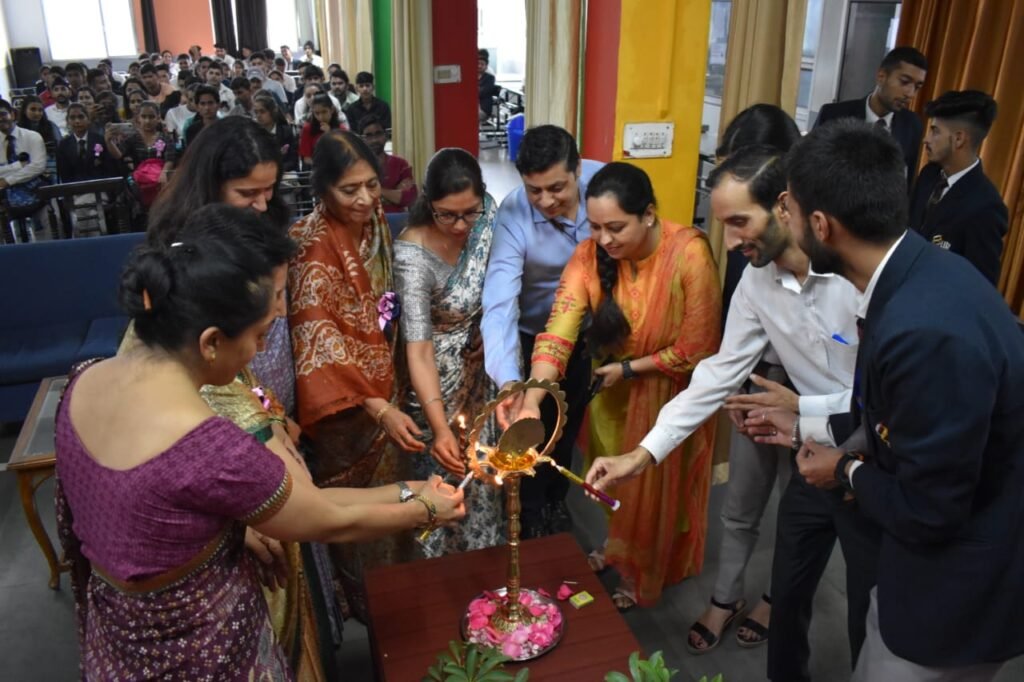 SILB
Solan, August 4
Shoolini Institute of Life Sciences and Business Management (SILB) today organised a four-day long orientation programme to welcome the newly admitted students in the BBA Programme for the session 2022–23.
The four-day long programme was inaugurated by the Chairperson, Mrs. Saroj Khosla. The programme began with the lighting of the lamp to pay tribute to Maa Sarswati.
The first day of the orientation programme was full of energy and enthusiasm for all the students.
Through a presentation, Nivriti and Aastha, the students of BBA third year, made everyone aware of the proud history of SILB and its achievements. After that, the Director, Dr. Shalini Sharma, talk about the rules and regulations of the institute, anti-ragging norms, and the curriculum of UGC RUSA . The chairperson of the institute, Mrs. Saroj Khosla, encouraged all the students to work hard and move ahead in their lives happily. She said that only happy people can produce great results and become successful. At the end of the first day, Dr. Damanpreet Kaur, Head of the BBA department, thanked everyone for their sincere efforts and all the teachers and volunteers who attended the programme.