Manimahesh yatra: Helitaxi service from Aug 12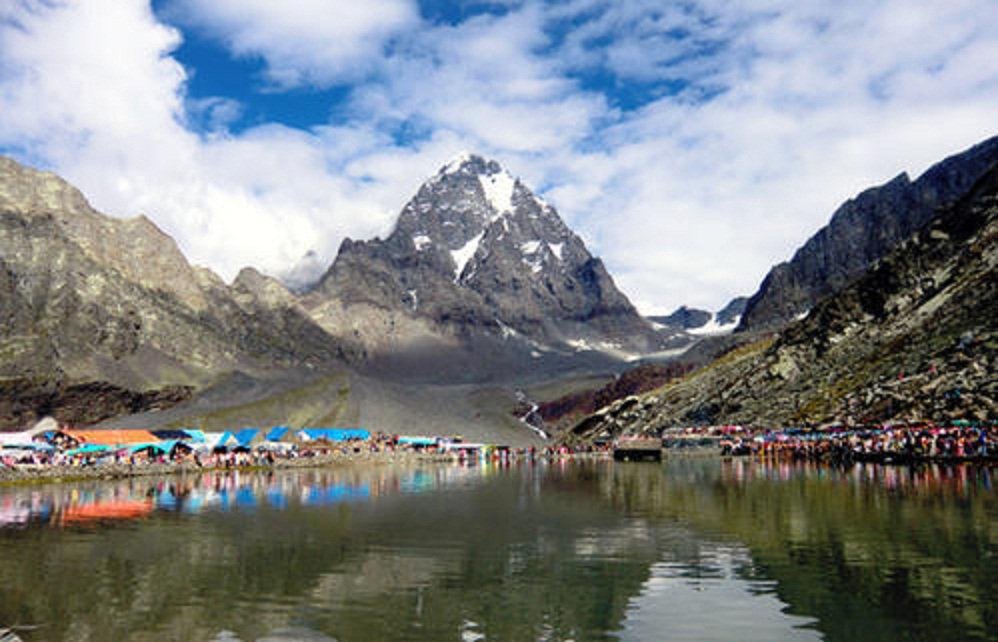 A helitaxi service will be started for the famous Manimahesh yatra in the Bharmour tribal area of Chamba district from August 12. The yatra will commence on August 19 and conclude on September 2.
A large number of pilgrims are expected to undertake yatra, which was suspended due to the Covid outbreak two years ago, said Deputy Commissioner DC Rana here on Friday. He presided over a meeting of district officers to ensure that arrangements are made in stipulated time to provide better facilities to pilgrims.
He said that a tangible system for registration of pilgrims would be made available during the Manimahesh yatra. All pilgrims would have to pay a security registration fee of Rs 20.
"To ensure proper arrangements from Chamba to the Manimahesh Lake, 13 sectors have been created and adequate police force has been deployed in all sectors to maintain law and order," he said.
Rana directed the officials concerned to install crash barriers at identified vulnerable points on the Chamba-Bharmour national highway, ahead of Kharamukh before the yatra starts.
It was decided at the meeting that no institution or organisation would be allowed to organise langar along roadside, said Rana. It would also be mandatory for langar organisers to take permission from the SDM concerned.