NCC (NATIONAL CADET CORPS): HISTORY, ROLE AND CONTRIBUTION FOR THE SERVICE OF THE NATION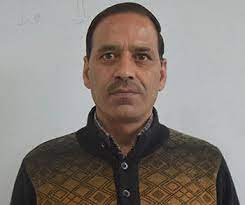 Golden opportunity for youths
Assist. Prof. Pyar Singh Thakur
The legion of people and youths as well are not introduced ours armed forces and their contribution and sacrifices of the soldiers for the service of the nation and security of the nation against the foes, however, armed forces entice the common people and they eulogize much but to be a real hero or a true soldier passes the ordeal of hard work, hard training, struggle, knowledge and patience to rend out the all dangers, hazardous in the front of the citizens in every situation of perils, war like situations, terrorism challenges, internal challenges and calamity challenges. These are our armed forces and different units of armed forces. NCC is also the part of these forces in some way for the service of the nation which attracts the youths in general. In this brief article, a salient feature of NCC has been introduced mostly to the youths studying in high schools/high secondary schools, colleges and university. The NCC (National Cadet Corps) is a tri-service organization comprising the Army, Navy and Air Force. The origin of NCC can be linked with 'University Corps' which grooms the youth of India and makes them disciplined and patriotic citizens.  Earlier, it was established under the Indian Defense Act-1917 to meet the dearth of the soldiers in the Army. When the Indian Territorial Act was passed in 1920, this University Corps was changed to University Training Corps. Its aim was to improve the status of (University Training Corps (UTC) and make it more attractive to the youths. UTC officers wear military uniforms. This was an important step towards Indianization of the Armed Forces. In 1942, UTC was renamed as University Officer Training Corps. In free India, the National Cadet Corps (NCC) was formed by the Act, 19 48. Established on 15th July, 1948, NCC can be considered as the successor of UTC, which was established by the British government in 1942. At the time of World War second, the University Officer Training Corps (UOTC) could not live up to the expectations of the British government. After this, it was considered that such a better plan should be made in which youth can be given better training and which is effective even in times of peace. Then, a committee headed by Pandit Hridaynath Kunzru recommended the establishment of a national level cadet organization in schools and colleges. On 15th July, 1948, the National Cadet Corps (NCC) Act was accepted by the then governor general and with this the National Cadet Corps (NCC) came into existence.
The NCC is the Indian military cadet corps with its headquartering at New Delhi, it is open to school, college and university students on voluntary basis. The NCCs in India are a voluntary organization which recruits cadets from schools, colleges and universities all over India. The cadets are given basic military training in small arms and parades. The officers and cadets have no liability for active military service once they complete their course but are given preference over normal candidates during selections based on the achievements in the corps. The role of NCC has greater role even wars as NCC cadets were in the second line of defense in the 1965 and 1971 wars with China and Pakistan. It organized camps to help the Ordnance Factories and transported arms and ammunition to the battle site. NCC acted as patrols to capture paratroopers of enemy forces. The NCC cadets worked shoulder to shoulder with civil defense officers and actively participated in rescue operations and traffic control. After the Indo-Pak wars of 1965 and 1971, the NCC's curriculum was revised with more emphasis on developing leadership qualities and officer like qualities, instead of being only a second line of defense. The reduction in military training to cadets led to a greater emphasis on social service youth management. The NCC was started with 32500 cadets in senior category and 13500 cadets in junior category. Since then NCC has grown very rapidly and the number of authorized cadets has now reached 13 lakhs, although this number is quite significant in itself, yet it is only about three points five percent of the number of recruited students of India. The training of NCC has its own importance as cadets develop qualities like social service, leadership, team-spirit, discipline and self-confidence. NCC camps are organized at different places of the country, giving the cadets an opportunity to visit important historical and industrial places and social centers, which helps in expanding their horizons and developing the ambition to do creative work. NCC cadets are taught civil defense and self-defense. This develops national feeling and self-confidence in them. Not only it, NCC cadets are attached to Army Units every year giving them first-hand experience of military life. Every year selected NCC cadets are sent on foreign tours. NCC cadets are taught how to jump with parachute and mountaineering, which develops their ability to take on adventure. Cadets securing fifty percent marks in graduation and '%A' or 'B' grade in 'C' Certificate examination of NCC are exempted from written examination of Combined Defense Services (CDS). NCC cadets can directly appear for SSB interview. In the Indian Military Academy (IMA), thirty two seats are reserved per course for cadets holding NCC 'C' Certificate in all courses. Cadets trained by NCC are given preference in the Armed Forces. Many industrial institutes give preference to NCC cadets. More, Central and State Governments also give preference to NCC cadets in the job. There are many benefits of NCC training as preference is given to NCC cadets at the time of admission to postgraduate courses in universities and in allotment of hostels; preference is given to NCC trained students at the time of recruitment in Central Reserve Police Force (CRPF) and Border Security Force (BSF); facility is provided to NCC cadets to purchase material from the Military Canteen.
The motto of NCC is 'Unity and Discipline' ('Ekta Aur Anushasan').  NCC DG's four cardinal principles of discipline are obey with smile, be punctual, work hard and without fuss and make no excuses and tell no lies. The aims of NCC are to develop qualities of character, courage, comradeship, discipline, leadership, secular outlook, spirit of adventure, sportsmanship and the ideals of selfless service among the youths to make them useful citizen of India and to create a human resource of organized trained and motivated youths to provide leadership in all walks of life including the armed forces and be always available for the service of the nation.
The NCC is headed by a Director General, an Army Officer of the rank of Lieutenant General, who is responsible for the functioning of the NCC in India through the NCC headquarters situated at Delhi. At the State level and Union Territories, India has been divided into 17 Directorates covering all the States and Union Territories. Each of the State NCC Directorate Headquarters controls two to fourteen Group Headquarters, while Directorates are commanded by Brigadiers for their equivalents, the Groups are commanded by Colonels or equivalents from the Air Force and the Navy, NCC Units are commanded by Major/Lieutenant Colonel or their equivalents.
NCC has its own anthem, oath and pledge like other Army units. There are some parameters of eligibility for NCC exam as NCC exam is given for three certificates, this certificate is Certificate A, Certificate B and Certificate C. Certificate 'A'- the candidate has appeared for the1st and 2nd year courses of Junior-Division/Wing; attended at least 75% of the total training hours (periods) stipulated; the gap in the NCC service of the candidate, at the time of his examination, should not exceed 12 months; the candidate must have attended at least one Camp (ATC). For Certificate 'B'-the candidate has appeared for the first and second year course of Senior Division/Wing; attended at least 75% of the total training hours (periods) stipulated; the gap in the NCC service of the candidate, at the time of his examination, should not exceed 12 months;  A certificate holders will be given 10 bonus points and an Air Wing Cadet must have participated in at least 10 glide launches; Certificate 'C,- candidate must have certificate 'B,, it should be in the third year of training in Senior Division/Senior Wing, candidate must have attended at least 75% of the total training hours (periods) prescribed for the third year course, gap in his NCC service not exceeding 18 months at the time of his examination, candidate should be attended at least one camp (ATC) and another camp, training or campaign from- Annual Training Camp (ATC) (in addition to the above),  Republic Day Camp (RDC) in Delhi Center Organized Camps (COOL), Para Training Camp (PTC), National Unity Camp (NIC) when applicable to Senior Division/Senior Wing cadets, All India Trekking Campaign (AITE) (organized by DG-NCC), All India Mountaineering Campaign (AIME) (organized by DG-NCC), Attachment Training at Army Unit/Air Force Station/Naval Base, Selling Campaign (sanctioned by DG-NCC) with actual selling of more than 10 days ; participated in adventure expeditions like mountaineering, water skiing, snow and ice courses; cadets participating in DG-NCC team in NRAI matches; Special Service Camps (50% service Training Compulsory); successfully completed scuba diving course; participated in Youth Exchange Program (YEP) and participated in Farin Cruz (NICE). Furthermore, a cadet has to obtain at least 45% marks in each paper and 50% marks in aggregate to pass the examination. The grading based on aggregate marks will be as follows- Grade A '80'% or more marks, Grade 'B' 65% or more marks, Grade 'C' 50% or more marks and in a failed question paper, with less than 45% marks or less than 50% aggregate marks.  As far as the scenario of NCC in Himachal Pradesh, at school and college level NCC units are not available in all schools and colleges, and at university level NCC units are nominal while UGC has added NCC in its new education policy and guided to follow NCC for the service of the nation with the message of NCC-unity and discipline among the youths along with their studies and invoke them to contribute their role in peace, calamity and service of the mankind under the umbrella of NCC. APG Shimla University has become the first university in Himachal Pradesh to introduce NCC in its curriculum.