PROF Dr. Vivek Lal to be a Director of PGIMER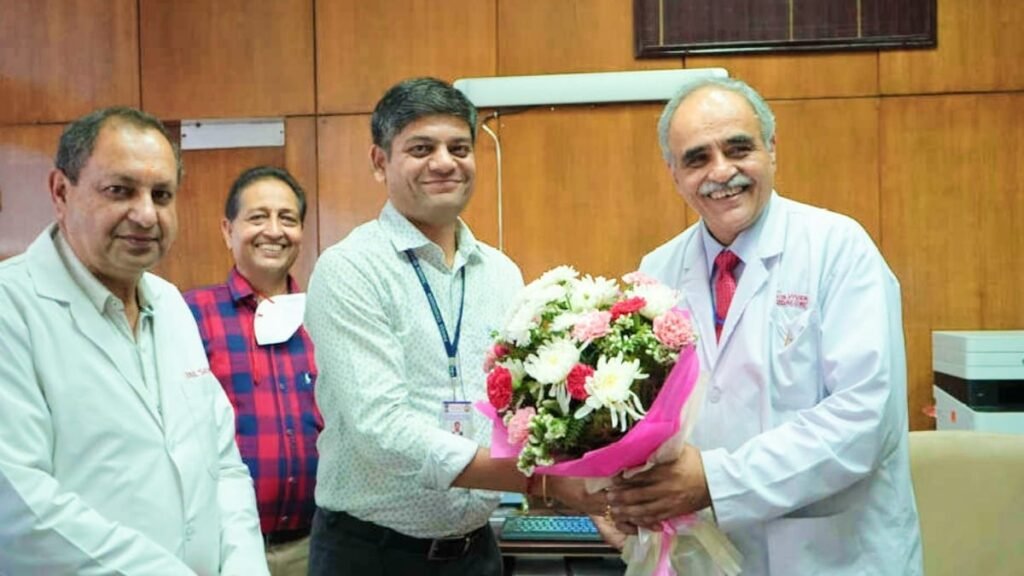 Chandigarh, 14May
Prof and Head of Department of Neurology Dr. Vivek Lal has been appointed as the Director of PGIMER. Professor Lal is known for his research work on the inflammatory disorder of the Optic nerve, he has 282 research works at his credit with 1683 citations.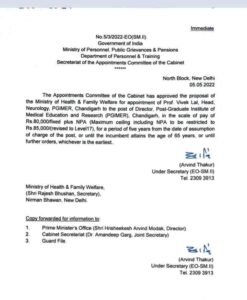 Dr. Lal is also known for his selfless service to Poor patients. He personally believes that PGIMER is for masses not for classes. As per his colleagues, he is a man with ethics and never tolerates negligent behavior towards patients.
Vimal Sharma, CEO, Moksh Media Services congratulated him and says " I am happy that you got this position as there is no doubt that no other of your equal can handle this responsibility ".
Earlier,Dr Surjit Singh, the head of the paediatrics department, PGIMER, was given the officiating charge for six months (which ended on April 30) or till the regular director is appointed, whichever is earlier. Dr Jagat Ram had retired from the director's post after serving for four years and seven months.