10 films screened in International Shimla festival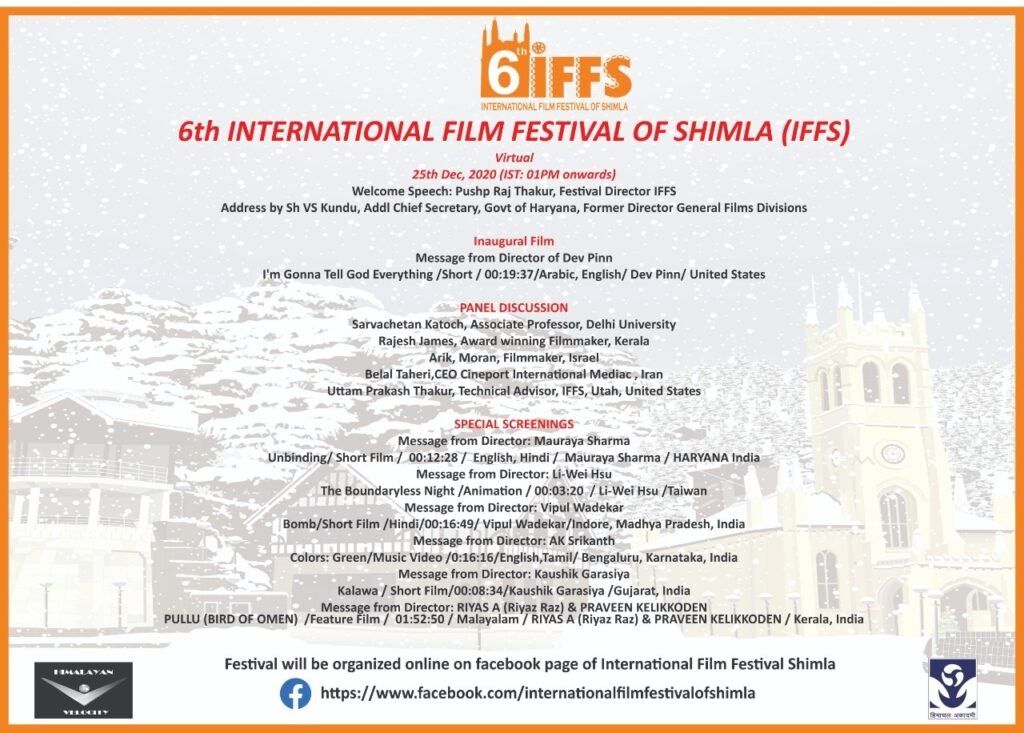 The sixth edition of the International Film Festival of Shimla (IIFS) has concluded with seven films from Russia, Australia and France while three films from Maharashtra that were screened in the national category.
Secretary, Language, Art and Culture, Dr Karm Singh says "this festival has given a platform to Himachali filmmakers, along the national and international filmmakers".
Today the digital world had made film-making an easier task. The content and subject is important for any successful film-making, says Former director and cameraman Amrit Pal.
Bilal Tahir, CEO of Cine Port International Media, talked about how online platforms had made it easier for independent filmmakers to distribute their work globally and reach out to the masses
Ganesh Pandey, award-winning film-maker from Nepal, said film festivals worked as a bridge among the countries for cultural exchange and discussions. Awards were also given in national and international categories. The following is the detail
AWARDS
International
Best short film – I'm Gonna Tell God Everything
Best feature film
The Song of the Sea
Best documentary film
Made Like a Gun
Best Animation Film
The Boundaryless Night
National
Best short film – Unbinding
Best feature film – Pullu
Best documentary film – Feed or Bleed India
Best animation film
Blind Faith