Belletristic Friday programme on Creativity at Shoolini University.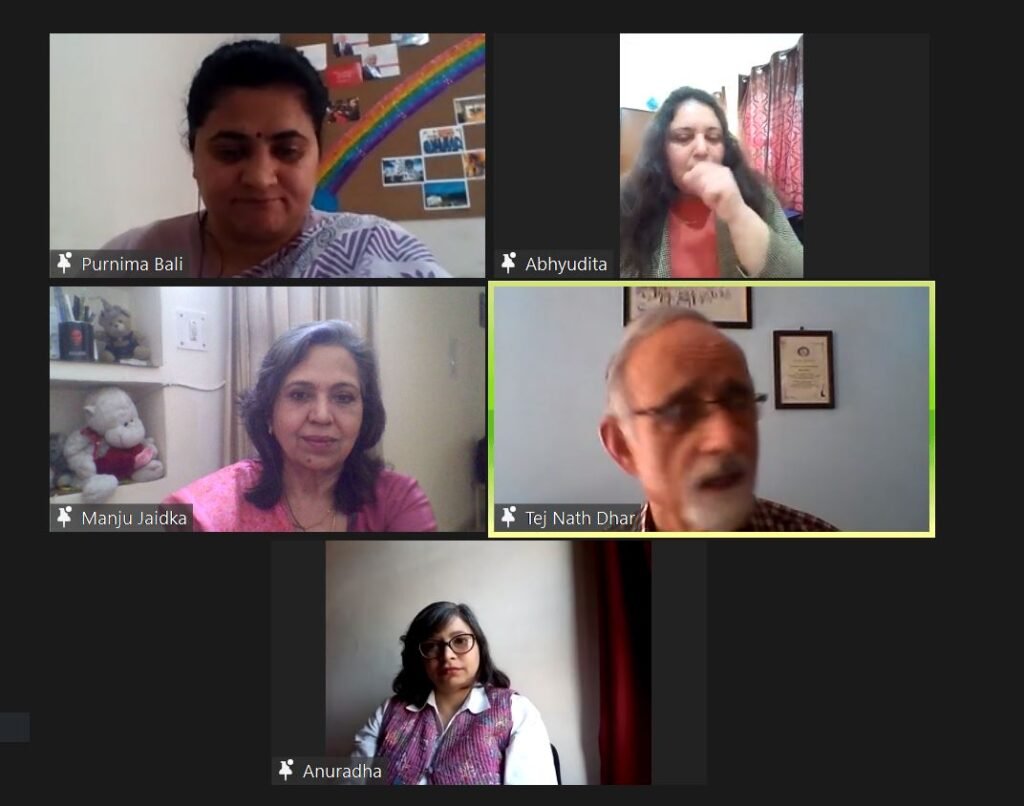 Belletristic, the literary society of the Dept of English, Shoolini University, organized a panel discussion on creative writing titled "Meet A and A – Anuradha and Abhyudita". The discussion was full of inspiration, ideas and to top it all, creative writing.
The panelists were Anuradha Bhattacharya (who has been honored with several literary awards), Abhyudita Gautum, Prof Tej Nath Dhar, and the remarkable teachers of Shoolini University. The panel discussion was hosted by Dr. Purnima Bali. The first panelist on e-stage who discussed creative writing was Anuradha Bhattacharya. An Associate Professor of English at Chandigarh, she is the author of 4 books and has also written short stories. Her strategy for writing is that one should have a clear plan in advance to avoid a writer's block. She also suggested having a planned time for the story. She not only inspired the listeners with her advice but also narrated some funny real-life examples like how she wrote a poem on laziness and made sure the form matched the theme.
Abhyudita Gautum, who is also an Associate Professor teaching in Kangra, spoke about the necessity of creativity for writing. She talked how she has a different approach for writing poetry and short stories. Whereas poetry need nourishment from the creative mind, short stories need perfection of technicality. She said that the prerequisite for a good writer is that the writer should be observant and try and depict one's own culture in the writing. Tej Nath Dhar suggested 'reading' for better creative writing. Prof, Manju Jaidka, Hod of the English Department of Shoolini University quoted the well-known line from Keats: "If poetry comes not as naturally as leaves to a tree, it had better not come at all." The session ended with some important take-aways on creative writing.
Belletristic meets every Friday and holds live discussions streamed over several Facebook pages and has a very wide reach. The aim is to bring like-minded people together and discuss aspects of literary texts and movements that go far beyond the printed text, reaching out to lived human experience.
Next Friday's Belletristic will se the launch of another book published by the faculty of Shoolini's Dept of English, namely, Manju Jaidka, Purnima Bali, Neeraj Pizar, and Sakshi Sundaram.