Haryana orders special 'girdawari' as heavy rain batters cotton, paddy crops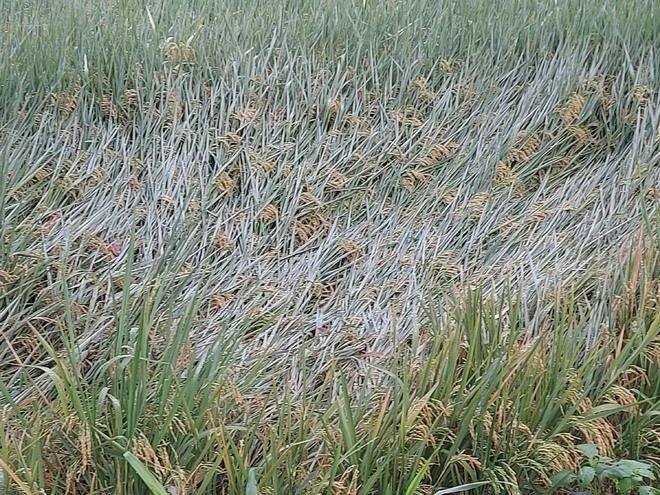 The Haryana Government today ordered special "girdawari" to compensate farmers as record rainfall over the last two days has wreaked havoc on cotton and other kharif crops in various parts of the state.
The state's cotton belt comprising Sirsa, Fatehabad and Hisar is worst-affected due to the incessant rain coupled with the pink bollworm infestation. The rain has also led to waterlogging of paddy crop in several districts, including Karnal, Kurukshetra and Ambala, dampening the prospects of a bumper crop.
Haryana has about 14.78 lakh acres under cotton which includes 5 lakh acres in Sirsa and 3 lakh acres each in Hisar and Fatehabad districts.
Babu Lal, Deputy Director, Agriculture, Sirsa, admitted that the rain had hit the cotton crop hard. "The cotton plants that are now ladenwith fruit (white bolls) and are at maturity stage cannot withstand rain.