Moksh Media services whistles for contribution against National Fight Against Covid 19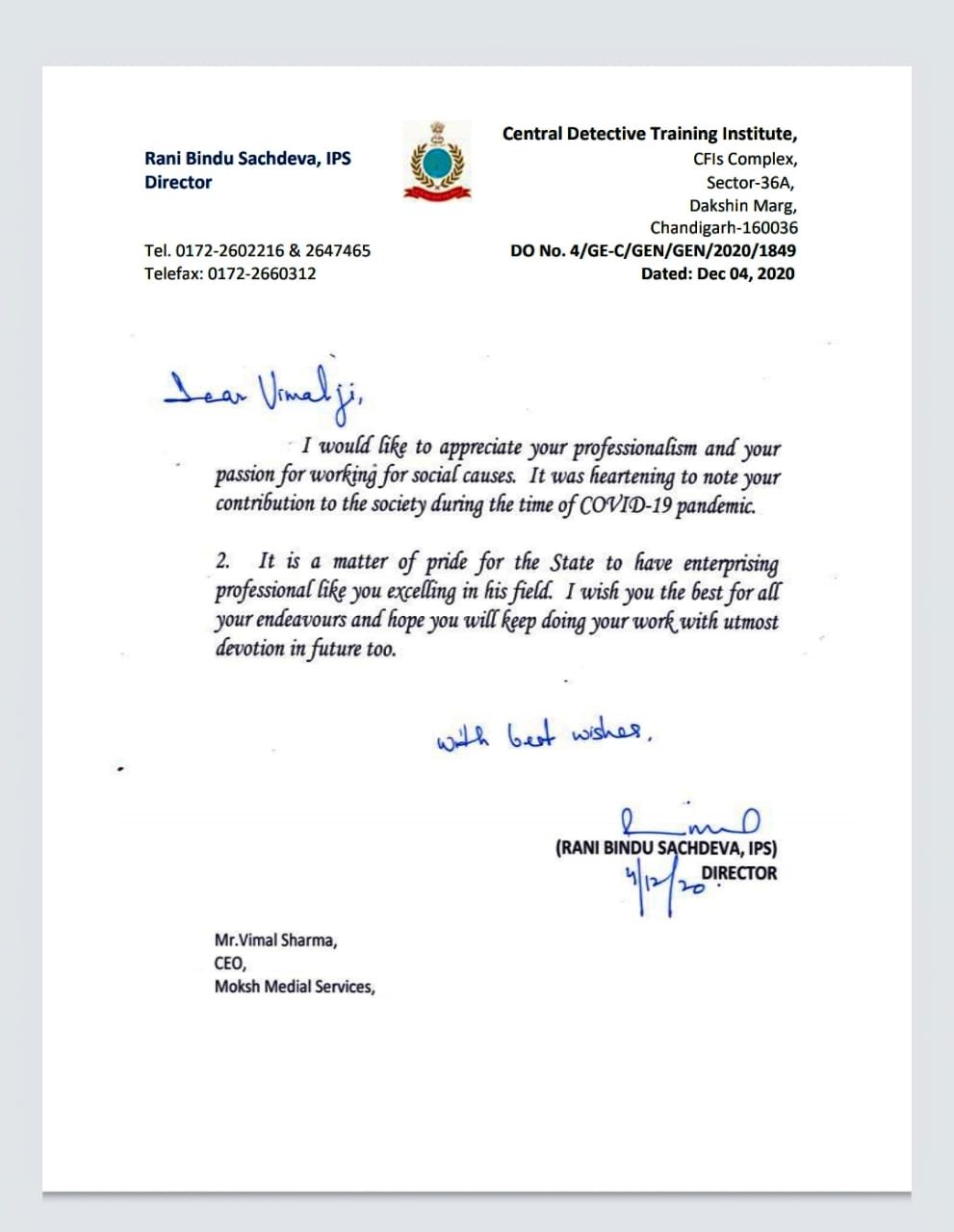 Moksh Media Services applouded for contribution in Nations fight against Covid 19.
Moksh Media CEO Vimal Sharma  received an appreciation letter from  Rani Bindu IPSDirector,CDTI,Sec-36A,Chandigarh. In an appreciation letter, she not only applauded their passion for social cause but also also praise their team contribution towards the society during Covid 19 pandemic.
Rani Bindu, IPS, Director, CDTI says, " We wish Moksh Media Services endeavour their services with utmost devotion in future also.